Zen Within Adventure Retreat - Mount Shasta
Saturday, August 1st - sunday, August 9th, 2020
8 days of adventure, connection and sacred ceremony in Mount Shasta, California.
Mount Shasta is the root chakra of the earth and is a place full of spiritual mystery and legends. From tales of the ancient Lemurian city of Telos to the Native American creation stories Mount Shasta is a spiritual epicenter unlike any other. Power sites like Mount Shasta can amplify and accelerate transformation, awakening and spiritual connection. In this special place, where the veil is thinner, miracles regularly happen and anything is possible.
In May of 2019 Katie traveled to Mount Shasta for 9 days and it changed her life. She experienced a monumental shift in her being that has led to an unbelievable expansion in her purpose driven work on this planet. It enabled her to release lifetimes of limiting beliefs and traumas that were locked in her root and sacral chakras preventing her from creating and bringing forth important esoteric teachings that were waiting to be birthed. Mount Shasta was the catalyst of clearing she needed to step more deeply into herself and her power. And now she is ready to share that with others!!
Each morning of the retreat involves:
Light movement and morning meditation with esoteric teachings to help you anchor the Mount Shasta experience into your being
Every afternoon you will engage in:
A day hike to a sacred site, mountain meadow, medicine lake or waterfall.
Every Evening you will engage in:
Healing ceremonies, free time, meals and connection
A Special ascension and healing ceremony on 8/8/2020- Lion's Gate
Not only will we be performing impromptu ceremonies, land healings and activations on the mountain and everywhere in between but we will be sitting in a sacred ceremony on the last night of the retreat that coincides with the day of the Lion's Gate Portal peak. This alone will make the trip life-changing and something that can't be missed.
DAILY ACTIVITiES: Adventure, Connection, Ceremony, Rejuvenation
From hikes to heart shaped lakes to waterfalls to snow covered peaks, Mount Shasta has it all and we will be out daily enjoying all the beauty nature has to offer.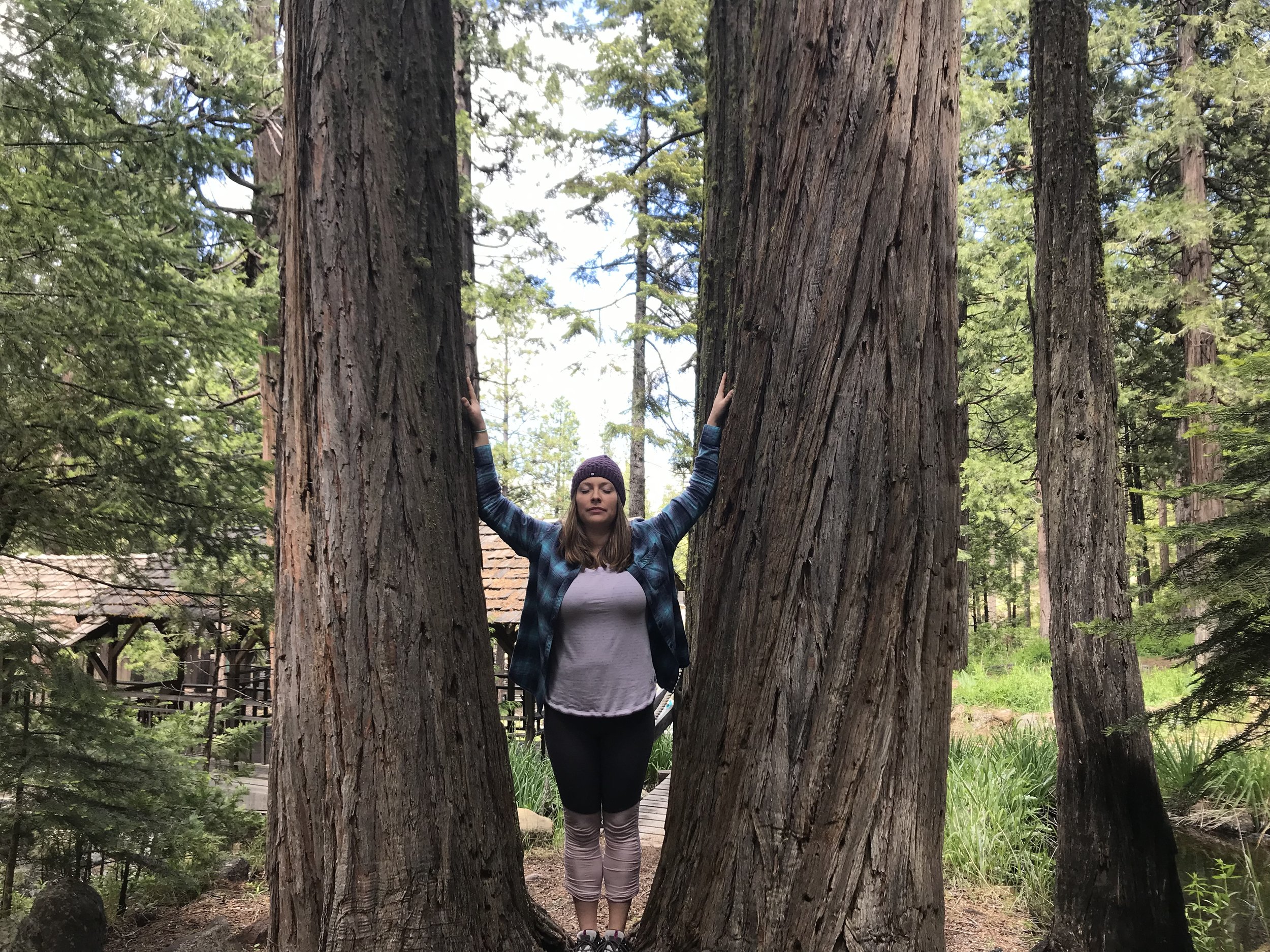 Gather together with like minded individuals to learn, grow and expand your spiritual connection together. Open up to the divine through new avenues of connection via a sacred energy vortex.
Just being in the vicinity of Mount Shasta creates an air of sacredness and ceremony like no other. Each moment is an impromptu ceremony as you connect with the land and with one another.
There will be ample pockets of time to relax and rejuvenate. You will have access to the amazing Stewart Mineral springs, secluded nature spots and vistas and so much more.
A mystical and magical adventure
LOVE LETTERS from RETREAT ATTENDEES
Sequestered in the Mt. Shasta foothills in Northern California, Stewart Mineral Springs offers a unique environment of sacred mineral waters, affordable accommodations, and a variety of workshops and retreats.
Stewart Mineral Springs provides guests a holistic experience with soothing private mineral baths, a wood-burning sauna and cool river plunges.
When you visit the springs, you will notice the special care they have taken to keep the land pristine. You will enjoy the majesty of the trees and gentle sounds of Parks Creek that provides the source of our waters. The relaxing environment of Stewart is tucked in a secluded forest canyon yet minutes away from Mt. Shasta and the Pacific Crest Trail. A perfect combination for any retreat you plan.
Mount Shasta and Glastonbury
The mineral water at Stewart Mineral Springs bubbles up from the ground from two distinct sources named the white water and the red water springs because of their respective iron and calcium deposits.
The waters have a distinct parallel in their properties to the two springs in Glastonbury, England where they also have a white spring and a red spring at the base of Chalice Hill, both of which have been in use for thousands of years. The red water represents the male energy and the white water, the female. Both Mount Shasta and Glastonbury are very powerful energetic places on the planet where the waters are imbued with great healing properties. Glastonbury has the myth of King Arthur and Guinevere, representing divine love. Mount Shasta is a place of tranquility, peace and happiness, surrounded by many mysteries. Both Mount Shasta and Camelot represent ancient mythical kingdoms based on a spiritual and visionary society as much as a geographic place.
How we nourish our bodies as we move through shifts and transformations is critical. We have found an amazing local caterer who will be preparing high vibrational food for us each day. We will have our lunches on the go during the days adventures onsite at various sacred spots around Mt. Shasta and breakfast and dinner will be held at Stewart Mineral Springs each morning and night. The food will be fresh & seasonal with options for those who are gluten or dairy sensitive as well as vegan or vegetarian. In addition, a kitchen is available onsite should you have additional dietary restrictions that need to be supported.
Twin Bed For 1
$2888
Early Bird Price thru 12/1/2019
$2750
Includes 8 nights accommodations; All meals, ground transportation and excursions. (Flights not included)

Amenities include: Twin bed for one in a shared room within a log cabin chalet & shared bathroom.

This is the perfect option for the single traveler.
Queen Bed for 2
$5188
Early bird price thru 12/1/2019
$5050
Includes 8 nights accommodations; All meals, ground transportation and excursions. (Flights not included)

Amenities include: Queen bed for two within a log cabin chalet & shared bathroom.

This is the perfect option for couples or friends traveling together.
Note** Ground transportation will be provided from the Redding, CA airport on the evening of Saturday August 1st and to the airport the morning of Sunday August 9th**
A $300 deposit for twin bed option or a $600 deposit for queen bed option secures your spot for this retreat. Remaining balance will be split evenly over 3 payments due March 1, 2020; May 1, 2020 & July 1, 2020.
Have additional questions? Contact me directly at Katie@ZenWithinAcademy.com.
* RETREAT Cancellation Policy *
You may cancel 90 Days prior to Retreat for Refund (minus the deposit). Please note that there will be no refunds or discounts for arriving late, leaving early, flight cancellations, travel delays or illness (barring true medical emergency).